Our Next Event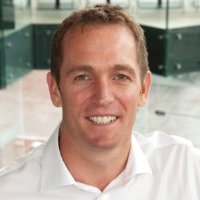 Increasing Your Sales Effectiveness – Simon Darleston
Friday 3rd May 2019 11:45am-14:30pm
William and Victoria, 6 Cold Bath Road, Harrogate
When someone asks you about what your business is or shows an interest as a prospect, what do you say?
Our natural inclination is to talk about our products or services, and in particular the features and benefits we offer. The astounding truth that Simon Darlaston from Sandler will share with us in our networking lunch workshop this month is that:
Nobody cares about your products & services…except you!
So if you're…
• Fed up with wasting time writing time consuming proposals and presentations
• Frustrated at hearing prospects say they want to think it over
• Annoyed at getting push back on price, and having to discount to win the business or
• Feel like you're working way too hard to win new business
…join us to hear more from Simon about the biggest and most common mistake business owners and sales people make when selling their products and services and how you can take a different approach. You'll learn about the buyer's system and what you can do to interrupt this.
Simon brings over 20 years of real world sales and management experience to his clients. He is dedicated to working with business owners, MDs, CEOs, managers, sales people and non-selling professionals to support them in developing the attitudes, behaviours and techniques to reach their full potential. Sandler is the UK's leader in sales, sales management and customer care training.

---
Future Events Calendar