Our Next Event!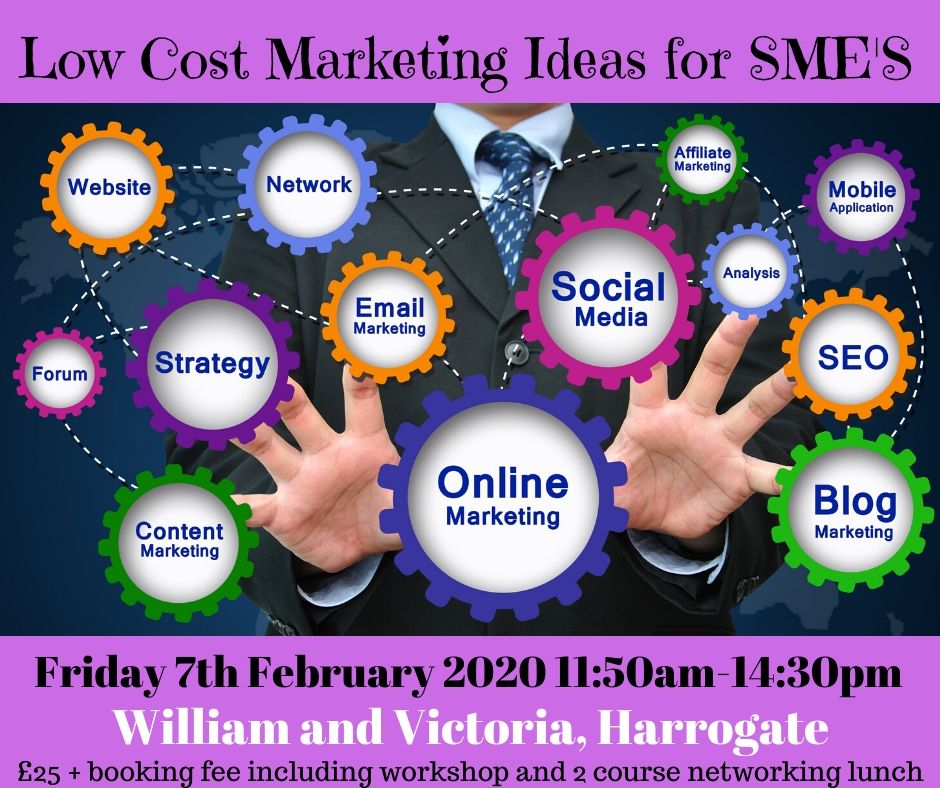 Low Cost Marketing Ideas for SME's
Friday 7th February 2020 11:30am – 14:30pm
William and Victoria, Cold Bath Road, Harrogate
Discover a range of free and low-cost marketing ideas for small businesses.
Having worked with many small businesses across Yorkshire, I have recommended and used many marketing ideas which are simple, low budget (sometimes free!) and deliver a return of investment.
In this month's workshop we will explore:
• Free tools to market your business
• Free tools to guide your marketing decisions
• Variety of low-cost marketing activities
• Tips to maximise your marketing efforts
Rachel Proctor
Rachel Proctor is a marketing consultant who helps SMEs develop a tailored marketing plan with return of investment in mind. She has over 20 years' experience within marketing covering a range of sectors and types of marketing activity. She is passionate about helping small businesses getting the most out of their marketing budget.

---
Future Events Calendar