Our Next Event!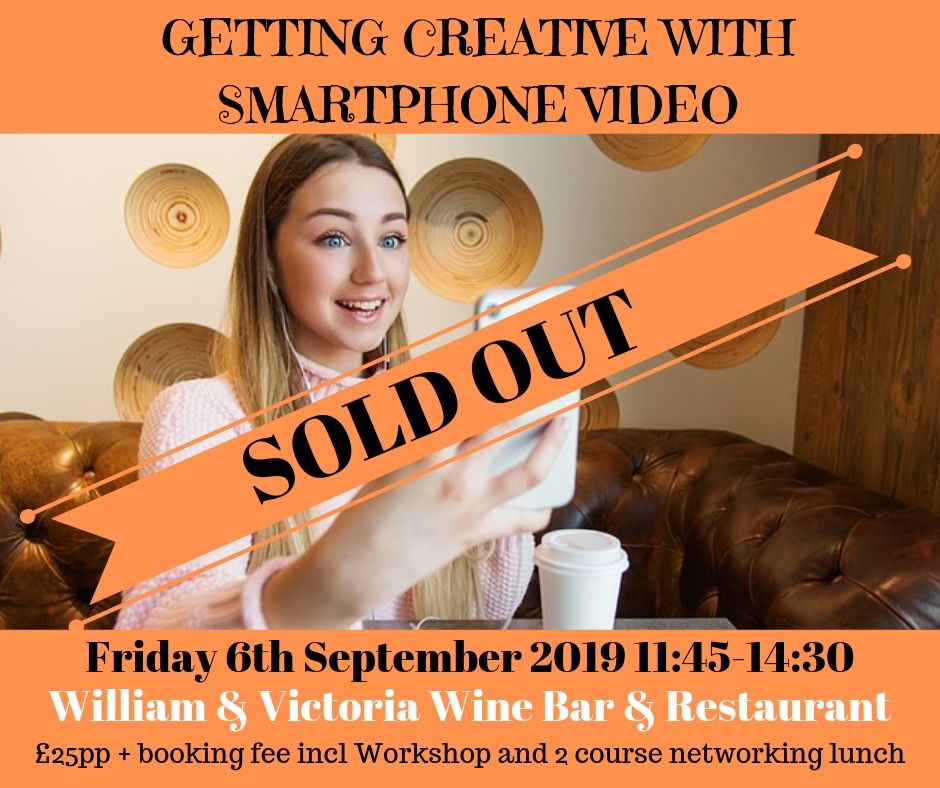 Getting Creative with Smartphone Video
Friday 6th September 2019 11:30am – 14:30pm
William and Victoria, Cold Bath Road, Harrogate
Want to know how to create engaging video content using your smartphone?
A light heartedly entertaining evening. Pit your wits, wine knowledge and intuition against the devious expertise of our wine experts.
Ryan Mulhern from First Frame will present a practical guide on how businesses can create their own video content to stand out from the crowd.
Ryan believes that with the quality of smartphones anyone can make a video these days, so it's all about the content and how to use it to engage others.
Using live examples and a step by step guide, you will learn how to film and edit your first video using the right equipment and understand how creating videos for social media platforms can open up doors and generate new leads.
Ryan also runs Smartphone Video Workshops teaching delegates how to make professional videos with their smartphones using the right techniques, apps and equipment.

---
Future Events Calendar